Hyaluromimethic® reshapes the hyaluronan approach.
Hyaluromimethic® technology is an innovative and patented technology platform by BMG Pharma and it represents an exclusive covalent modification of the hyaluronic acid molecule in its hydroxylic residues with functional, biologically active and bio-tolerable molecules.
Its use has made it possible to create a wide range of biomaterials that explode the positive characteristics of the original molecule.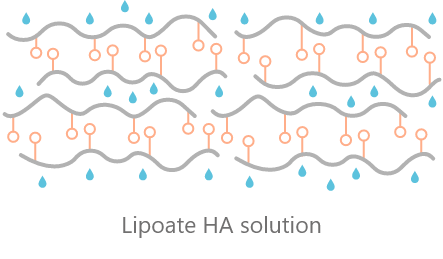 To increase the biological benefits of sodium hyaluronate (HA), BMG Pharma has functionalized and esterificated on its hydroxylic groups this biocompatible and biologically active polysaccharide with other biocompatible, safe, biological active, endogenous and already involved in the natural biological process ones, , maintaining the hydrophilic function of the molecule intact (the carboxylic group).
The result is a modulable technological platform and a new recombined form of HA that considers: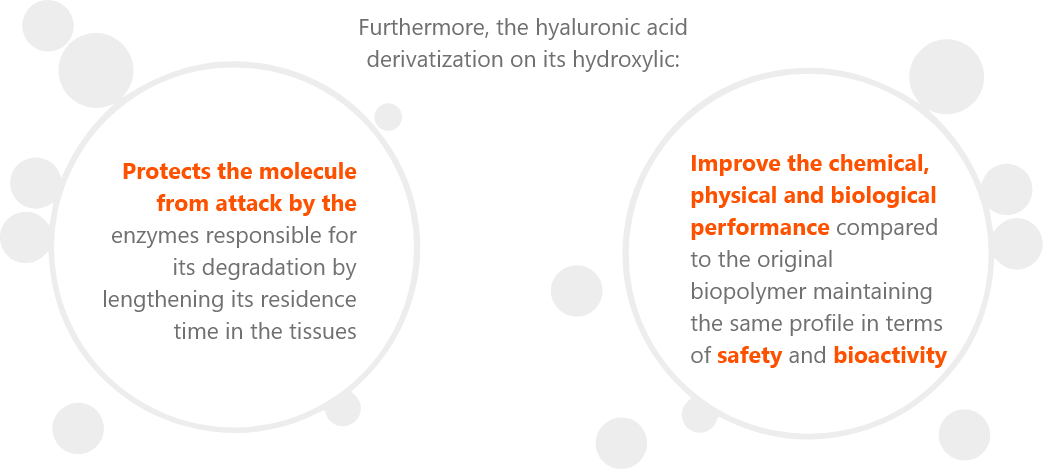 Hyaluromimetic® technological platform
The Hyaluromimethic® Technology platform is suitable for the development of products with different formulations (both topical and injectable) for several applications in many therapeutic areas.
A synthetic pathway has been developed to obtain several chemical derivatizations of HA; the method involves common reagents and mild reaction conditions in organic media and it allows to obtain both linear and cross-linked hyaluronan derivates.